Foreclosure – Bank Owned Homes for Sale
View ALL FORECLOSURE homes for sale
BEST online source for Bank Owned Properties
Find the best Foreclosure Deals available
Get Email Updates on NEW Foreclosure Listings
Silicon Valley Foreclosures Home Search
Silicon Valley Foreclosures
The Silicon Valley is one of the most popular areas to live in California. Real estate prices vary greatly, and properties can found that are millions of dollars. Buyers who are looking to catch a break on high real estate prices can find Silicon Valley foreclosures. Some of the bank owned properties in Silicon Valley can be found in very desirable neighborhoods. The key to finding Silicon Valley foreclosures to enlist the help of real estate agent who is familiar with the market, including the distressed real estate listings and auctions. A foreclosure expert is someone who is established at helping buyers find bank owned properties.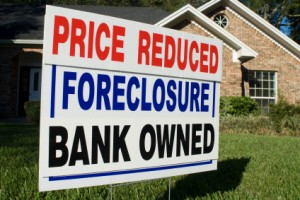 Silicon Valley is mostly known as a high tech mecca due to the booming technology corporations that dot the landscape of the area. There are many towns that actually make up the Silicon Valley and Santa Clara area. They all have their own personalities and attractions. Buyers who are looking for Silicon Valley foreclosures can look at urban properties in San Jose or maybe bank owned properties in quiet Willow Glen. There are plenty of highly rated public and private schools. Silicon Valley is also home to a few colleges including Stanford University and Mission College.
Getting around Silicon Valley is easy due to the efficient light rail system and commuter trains. There are also many highways and byways that are used by commuters. Many towns have wonderful public transportation via buses. There are also towns that cater to bicycle riders. Buyers can find Silicon Valley foreclosures and bank owned properties near public parks. Some bank owned real estate listings will offer great views of the Santa Cruz Mountains. There are also Silicon Valley foreclosures in exclusive areas such as Silver Creek Valley Country Club or within The Villages retirement community.
People who move to Silicon Valley enjoy warm summers and very mild winters, as it almost never snows in this part of California. Many properties have amenities such as swimming pools and the very best of indoor and outdoor living. Silicon Valley foreclosures might be the perfect option for people who want to build instant equity by acquiring valuable property at a sizable discount. Silicon Valley is full of museums, eclectic restaurants, family friendly activities and hiking trails. There are bank owned homes in a number of communities that comprise the Silicon Valley, and buyers are sure to find great deals.
Silicon Valley Foreclosures – Silicon Valley Bank Owned Homes – REO Properties